Attending Physicians at The Laurels of Hendersonville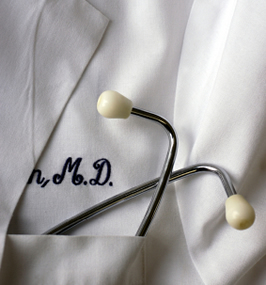 The Laurels of Hendersonville is very pleased that many surgeons and attending physicians follow their patients at our facility.
If your physician does not have admitting privileges, our Medical Director or other attending physician will be happy to oversee your care while you are staying with us. If you have any questions regarding your physician coverage, please don't hesitate to contact us at (828) 692-6000. We can assist you to ensure that you will have physician coverage.
The current list of attending physicians at The Laurels of Hendersonville includes, but is not limited to, the following:
Larry J Russell, MD, Medical Director
Dr. Larry Russell has been the Medical Director of The Laurels of Hendersonville for the past 7 years. He is from Kentucky and received his undergraduate degree from Berea College in Kentucky. Dr. Russell is a graduate of the University of Kentucky Medical School. He served his residency in Family medicine and is board certified. He is a member of the American Medical Directors Association.
Joel Callahan, MD, Neurologic Program Director
Dr. Callahan attended medical school at Tulane University and completed residencies at Tulane University and University of Colorado School of Medicine. Dr. Callahan is board-certified in neurology and has fellowship training in neuro-muscular disease.
Lateef Abumoussa, MD
Eric Byrd, MD
David Slawek, MD
Randy Tryon, MD